Aegan Medical is Happy to Announce Our New
Services for Massage, Skin Care & Facials.

WELCOME TO AEGEAN MEDICAL, MEDSPA LOCATED IN NEW BERN, NC

Aegean Medical offers cosmetic and orthopedic services including liposuction, skin tightening, cellular therapy PRP, women's health services, and much more. Call us for more information or book a consultation online! We are located at 2111 Neuse Blvd, Suite J, New Bern, NC 28560.
OUR FEATURED SERVICES
---
At Aegean Medical, we offer a variety of services that will have you looking and feeling your absolute best! Our services include premiere med spa treatments and options to improve your overall appearance. We can help you get back to what you do best: living your life the way that you want to. If you need assistance with enhancing and sculpting your body we can help!
For those looking to contour, sculpt and enhance the body we offer tumescent liposuction, fat transfers and skin tightening at Aegean Medical. For example, we can help you get the butt you have always wanted with a Brazilian butt lift via fat transfers. We also offer scarless breast reductions. If you need help improving the appearance of your body and want to feel less self-conscious and enjoy higher self-esteem, then we can help with our liposuction treatments, scarless breast reductions, or even a scarless breast lift using radio frequencies or plasma technologies!
Our scarless breast lift procedure can help to improve sagging or ptosis, while also giving you perkier, more youthful breasts. Combine one of these procedures with a fat transfer or breast reduction, and we can give you the beautiful breasts that you want and deserve.
Alternatively, we also offer a variety of skin tightening treatments, non-surgical face lifts, and microneedling facial treatments. If you want to look more youthful with radiant, bright, beautiful skin then consider one of our skin tightening treatments – which include Renuvion and radio frequency skin tightening. Try one of our Face Tite face-lifts, which are non-surgical, or treat yourself to microneedling facial treatment with Morpheus 8 fractional skin treatment and Dermapen treatments. We can help you get the radiant, beautiful skin that you want!
For those women out there looking to improve their sexual health and wellness, we are proud to offer a variety of treatments that can help. Our services include Votiva to help decrease bladder leaking, promote vaginal tightening, and improve vaginal dryness. And if you are looking for additional help with stress incontinence or would like a boost for sexual dysfunction, then consider the O-Shot (the Orgasm Shot). If you have any questions about the women's health services that we offer, please visit us in person or give us a call for more information.
Erectile Dysfunction affects 1 in 4 males in the United States. Aegean Medical provides men with a solution. The P-Shot AKA "priapus shot". This procedure uses growth factors from your own body to improve sensation and enhance your erection. Our experienced medical professional can help to determine if this is the right erectile dysfunction treatment for you.
For those who are looking for cutting edge treatments to help with fighting the signs of aging and improve their well-being, we offer stem cell therapy. These radical treatments are a form of regenerative medicine that can help treat a variety of degenerative conditions. The best part? Stem cell therapy is safe, simple, and non-invasive! If you have exhausted all of your other options or are looking for a safe alternative treatment, then consider stem cell therapy here with us at Aegean Medical.
If you have any questions about the services and treatments that we offer here at Aegean Medical, please call us or visit us online for more information. For those looking to book an appointment with us, visit us online or give us a call returning patients to book your appointment or consultation now. Aegean Medical is conveniently located at 2111 Neuse Blvd, Suite J, New Bern, NC 28560..
---
Have you ever just wanted to take some fat from down there and move it up here? What if there was a way to naturally enhance the size or shape of your breasts and buttocks without having to use artificial implants? Fat transfers give you the best of both worlds by using liposuction to take fat from areas of your body where it is more plentiful and transferring it to an area that could use more fullness.
Sexual Wellness
You can NOW jump for joy!
Urinary incontinence is no laughing matter. According to the National Association for Incontinence 1 in every 4 women suffer from this condition. Thanks to the latest advancements in technology and medicine, a simple 20 minute procedure can help reduce the number of urinary incontinence episodes women experience every day.
Dr. Angelo A. Tellis
Dr. Tellis has received very specialized post-graduate training on a national and international basis in the emerging field of Regenerative Medicine, with an emphasis on orthopedic and cosmetic procedures. He has been able to work with leading experts in the field and his specialized skill set includes PRP and stem cell treatments with fluoroscopic guidance, autologous fat transfers to the breasts, buttocks, and face with liposculpting, and liposuction for body contouring and enhancement. He has been recognized as a member of both the American Academy of Cosmetic Surgery and the American Society of Liposuction Surgery. He has been practicing medicine in North Carolina since 1999, and he is privileged to be the first physician to introduce these powerful new techniques to Eastern NC.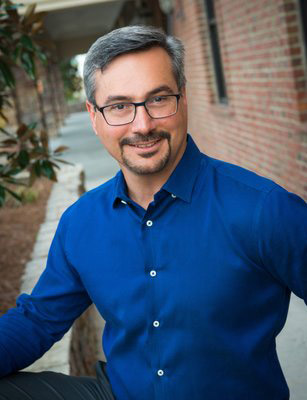 PATIENT REVIEWS & FEEDBACK
Dr. Tellis and the staff at Aegean Medical are absolutely fantastic!! Amazing work and exceptional patient care! Dr. Tellis is second to none!!!!
Traci Klein
Dr. Tellis is simply great! Very accommodating and will make sure you are satisfied with whatever you are getting done! Awesome patient care! Would highly recommend him to anyone!
Chloe Ward
Dr. Tellis is very knowledgeable, he knows what he's doing, and he made my liposuction procedure go very smoothly and the results are amazing already! Thank you for giving me confidence again
Christin Cox