Benefits of Morpheus8 Treatment in New Bern NC
Morpheus8 treatment provides many benefits to aging skin. If you are looking to turn back the clocks on your aging skin, and are looking for non-invasive, non-surgical treatment options, check out our Morpheus8 radiofrequency treatment today at Aegean Medical! Contact us today for more information or schedule an appointment online. We are conveniently located at 2111 Neuse Blvd Suite J, New Bern, NC 28560.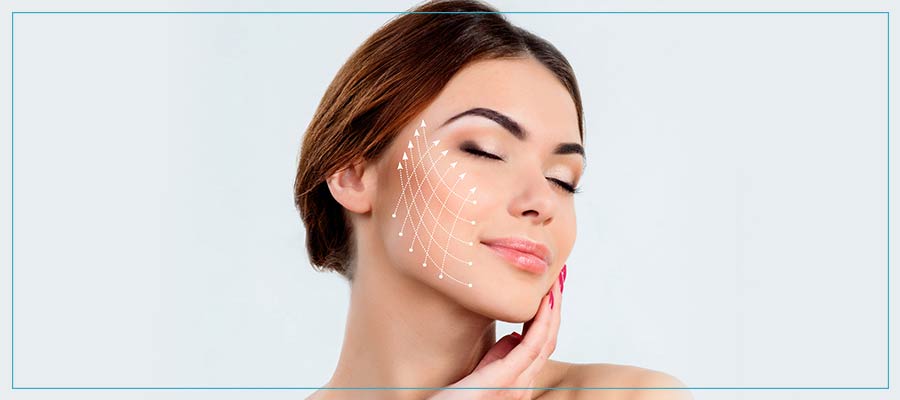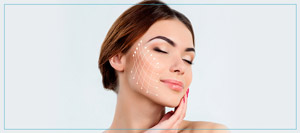 Table of Contents:
What is morpheus8 treatment?
What areas can be treated?
What are the benefits?
How many treatments are necessary?
What is morpheus8 treatment?


Morpheus8 treatment is a radiofrequency treatment that is taking the United States by storm! Our Morpheus8 Radio Frequency Treatment provides a non-invasive procedure that showcases plastic surgery-like results!

Morpheus8 Radio Frequency treatment is one of the only non-invasive treatments that do full facial and body reconstruction. Morpheus8 treatment is often performed on even the most sensitive of places on the body, including the perioral area (the area surrounding the mouth) and the orbital bone (the sensitive area surrounding the eye).

Our patients can see results from our Morhepus8 radiofrequency treatment after their first initial treatment. Morpheus8 works to tighten and correct the facial tissues, neck, and body by repairing any wrinkles around the eyes, repairing the noticeable "smoker" lines, providing a breast lift without surgery, destroying the double chin without any injections, reducing the appearance of pigmentation, acne scarring, dark spots, sun spots, and acne/ acne scarring all in one treatment. Our Morpheus8 radiofrequency treatment is suitable for all skin types, tones, and textures.
What areas can be treated?


The Morpheus8 radiofrequency treatment not only can be used on the face, but is also able to be used on the entire body, including these commonly treated areas:

• Neck
• Chest
• Chin
• Eye area
• Face
• Arms
• Abdomen
• Knees
• Underarms (with a focus on sweating and excessive odor)
• Banana rolls (commonly seen under the buttocks)
• Areas with stretch marks, often seen on the abdomen, buttocks, and thighs
• Post-surgical scars from procedures like breast lift, abdominoplasty, and breast augmentation
What are the benefits?


Our Morpheus8 treatment provides the option to eradicate fine lines, fat, sagging skin, and other signs linked to aging. This radiofrequency treatment focuses on treating the entire body, with a focus on the face to lift, rejuvenate and all around provide a more youthful appearance.

The Morpheus8 radiofrequency treatment offers many benefits while being minimally invasive, with no sedation necessary, and patients notice long-lasting results with each treatment.

Usually, within the first 24 hours, our specialists will highly recommend that you protect the skin from things like the sun and anything that may cause harsh reactions. After the first 24 hours, you can continue to do your normal activities, and apply sunscreen to ensure no burning, or harsh aging that can be caused by the sun's rays occurs. A few patients may notice redness or swelling after a few hours post-treatment, and this may continue for a day or so.
How many treatments are necessary?


To see the best results achieved from a Morpheus8 radiofrequency treatment is between 3 to 6 sessions depending on the specific needs and goals of each client. Certain treatment goals may need more sessions than others.

It is best to speak to one of our specialists on staff during a consultation appointment to best determine how many sessions you will need to achieve your needs and goals.

Morpheus8 radiofrequency treatments will permanently improve the skin's subdermal fat and laxity, while it can treat signs of aging, it cannot however permanently stop signs of aging. As we continue to get older, our skin will continue to show signs of continuous aging, but this treatment can continue to help.

To put into perspective the aging process, on average, we lose about 1% of collagen each year, which is the minimum amount. We can lose even more collagen if we do not invest in top-quality medical-grade skincare, preventative treatments, and the most basic skincare treatment which is sunscreen.

Often our patients will complete a yearly maintenance treatment to help turn back the clock if they continue to do so.

If you are interested in a Morpheus8 radiofrequency treatment, contact Aegean Medical today! We can't wait to show you how youthful your skin can look! We serve patients from New Bern NC, Hymans NC, River Bend NC, Brices Creek NC, Fairfield Harbour NC, and Neuse Forest.