Scarless Breast Reduction Treatment New Bern, NC
If you are looking to obtain a breast reduction come to Aegean Medical. Dr. Angelo Tellis MD offers scarless breast reduction services to reduce the size of your breasts with less downtime and fewer complications compared to traditional surgery. Contact us now or book an appointment online! We are conveniently located at 2111 Neuse Blvd Suite J, New Bern, NC 28560.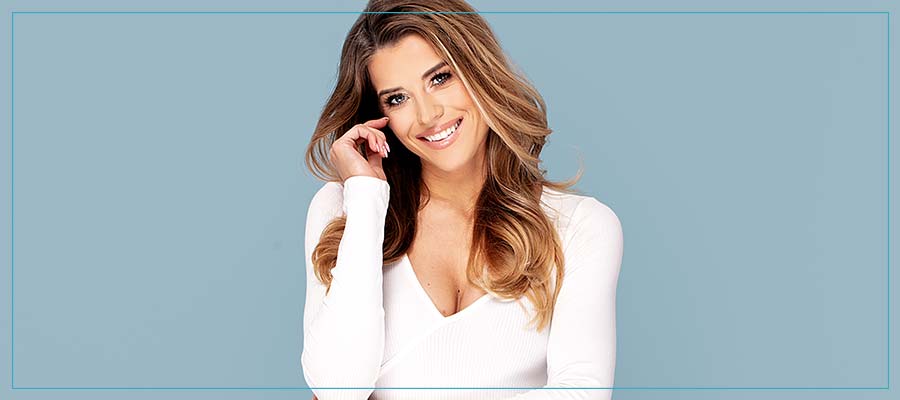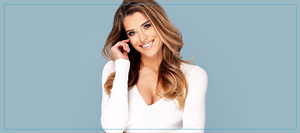 Table of Contents:
What procedure is used in breast reduction?
How much can you go down after a breast reduction procedure?
What is a good age to get a breast reduction?
How long does a scarless breast lift last?
What to expect from a scarless breast reduction treatment?
What disqualifies you from a breast reduction treatment?
Which breast reduction procedure is good for me?
What procedure is used in breast reduction?

Breast reduction using tumescent liposuction can produce both a significant breast reduction and a gratifying breast lift. Patients are given oral medications such as Valium or Ativan to help induce a relaxed and comfortable state. Each breast is infiltrated with tumescent fluid that provides excellent prolonged anesthesia, minimizes bleeding, swelling and bruising, and prepares the fatty tissue of the breast for gentle removal.
How much can you go down after a breast reduction procedure?

Up to a 50 percent reduction in breast size, along with a modest breast lift can usually be achieved with this procedure. The breast lift is the result of the reduced weight of the breast, which allows the breasts' natural elastic properties to contract and produce elevation. The breasts do not normally change shape after tumescent liposuction, rather they simply become a smaller version that is more elevated. The small insertion sites normally heal very well with virtually no scarring. Liposuction can also include treatment to the areas around the breasts and under the arms to reduce any unsightly bulges or rolls that keep bras or clothing from fitting properly.
What is a good age to get a breast reduction?

The ideal timing for a breast reduction varies based on each person's unique circumstances. For most people, breast development is typically complete by the age of 16. However, this process can extend into the early 20s in some cases. Rather than age, the key consideration is ensuring that the breasts have fully developed before considering any surgical intervention. Overall, this treatment is great for those in their 20s, 30s, 40s, 50s, 60s, and beyond.

To find out if you're ready for a breast reduction, you will need to come in for a consultation. During this visit, the specialist will assess your circumstances, discuss your goals and expectations, and provide thorough advice based on your vision and preferences. The goal of breast reduction is to improve both physical and emotional wellness. Patients should come ready to express their concerns and discuss their desired outcomes in their consultation. Our knowledgeable specialists are here to alleviate your discomfort and help you determine if this procedure is right for you.
How long does a scarless breast lift last?

A scarless breast lift provides gorgeous results that last for several years. While each person's experience is unique, most patients enjoy the benefits of lifted and firmer breasts for quite some time. In addition, it's important to understand that the longevity of your results is influenced by various factors, including the healing process, your lifestyle choices, and your age. Prospective candidates should also keep in mind that, over time, the natural aging process will contribute to changes in the appearance of their breasts.

To get a more precise estimate of how long your scarless breast lift will last, it's essential to have a consultation with an experienced practitioner. Our knowledgeable providers will carefully evaluate your anatomy, your goals, and your skin's elasticity to predict how long the desired effects of your breast lift will persist.

In overview, a scarless breast lift offers beautiful results that last for years. This approach is great for individuals who desire a non-surgical option to achieve lifted breasts.
What to expect from a scarless breast reduction treatment?

A scarless breast reduction treatment offers a transformative approach to achieving smaller, beautifully shaped breasts with very minimal scarring. The procedure does require two tiny incisions on each breast; however, this is in stark contrast to the extensive scarring caused by traditional approaches.

Furthermore, these minuscule incisions are strategically placed. The practitioner will create two inconspicuously positioned, quarter-inch scars on each breast. After some time, these scars typically fade and become invisible, creating an extremely discreet and natural-looking outcome.

In the first two to three months following your procedure, the tiny scars are usually visible but quite small. This is a normal part of the healing process, and you can anticipate a gradual reduction in the prominence of scars as time goes on. The recovery process is much easier than that associated with traditional breast reduction surgery. Patients can usually resume life as normal within one week.

After your scarless breast reduction, you will have some light dressings and will need to wear a comfortable, uplifting bra for about 4 to 6 weeks. Any post-procedure discomfort can be easily managed with medications. In this technique, no stitches are required! Side effects include swelling and minor bruising, both of which typically subside after a week or two.

Scarless breast reduction treatments consistently deliver a substantial lift for all patients. However, the degree of lift achieved is influenced by the elasticity of the patient's skin. By consulting an expert, you will get a clearer picture of what you can anticipate from this procedure.
What disqualifies you from a breast reduction treatment?

As each person's anatomy and goals are unique, a comprehensive consultation with a specialist is necessary to evaluate all factors that influence your candidacy for the procedure. During this appointment, the healthcare provider will discuss your medical history, assess your current health status, and note your specific concerns and goals. In short, to find out if you are eligible for this procedure and to discuss your options, we encourage you to schedule a consultation with an expert at Aegean Medical in New Bern, North Carolina.
Which breast reduction procedure is good for me?

If you are interested in up to 50 percent breast reduction, then scarless breast reduction might be the right procedure for you. Breast liposuction can only remove fatty tissue- not the glandular parts of the breast. Therefore breastfeeding is usually not affected because glandular parts of the breast are left intact. The nipple position on the breast can raise a little with liposuction breast reduction due to the natural breast lift effect, but not to the same degree that can be accomplished with regular surgical intervention. However, there are many risks and problems associated with surgical intervention, so scarless breast reduction might be more appealing to you.

We are located at 2111 Neuse Blvd, Suite J, New Bern, NC 28560. Call us or visit us online to book your free consultation today. We serve patients from New Bern NC, Hymans NC, River Bend NC, Brices Creek NC, Fairfield Harbour NC, and Neuse Forest NC.