Microneedling Treatment Specialist in New Bern, NC
If you want to improve, firm, and rejuvenate your skin, Aegean Medical has the right treatment for you. Microneedling is a minimally invasive cosmetic procedure that's used to treat skin concerns by stimulating collagen production. Contact us or visit us online to book an appointment. We are conveniently located at 2111 Neuse Blvd, Suite J, New Bern, NC 28560.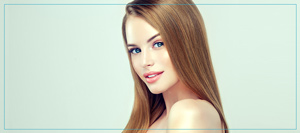 Table of Contents:
What is microneedling?
What happens during a microneedling treatment?
How often should I have microneedling treatments?
What is microneedling?


Microneedling uses a handheld device that contains very fine needles to inflict micro-punctures on the skin. These punctures are like little pin-pricks and are entirely superficial. The injury triggers the skin's natural repair process, which stimulates elastin and collagen production. The collagen and elastin fill in the empty spaces created by the microneedling process, with the collagen helping to keep your skin looking and feeling firm and elastic, giving you an overall appearance of radiant fullness and youth.

With microneedling, you can improve the look of scars, and acne scars, reduce the appearance of fine lines and wrinkles, reduce the look of stretch marks, and help improve your skin's overall texture and appearance. Additionally, microneedling can help reduce the size of your pores and is easily and frequently combined with other topical treatments to enhance your results further.

For your microneedling treatment, there are a variety of sizes of needles to choose from, which determine the depth of the treatment. The needles range from 0.1mm to 3.0mm; the shortest needles affect the epidermis, while the longer needles are used to affect the reticular dermis, which is the deepest layer of the skin. Typically the shorter needle lengths are used for purely cosmetic purposes, as they help increase the penetration of topical treatments; while the longer needles are more typically used for the treatment of fine lines, wrinkles, scars, and stretch marks. It is important that you speak with your practitioner about which needle length is right for you and will best help you achieve your desired results.
What happens during a microneedling treatment?


The treatment sessions for microneedling usually last between fifteen to sixty minutes, on average, with the length of the session depending on the area being treated. You can expect a modicum of discomfort and bleed, but this will largely be affected and depend on the length of the needle used in your treatment.

For those who decide upon a deeper microneedling treatment, then a numbing cream will likely be used in order to assure your comfort during treatment. After its application, your practitioner will roll the microneedling device over your skin, creating tiny punctures, which likely result in the feeling of a prickly sensation across the treated skin.

After your treatment, you may experience some redness and some minor swelling in the treated areas – these usually resolve on their own, without the need for medical intervention. It is recommended that you avoid sun exposure immediately following your treatment and that for twenty-four to forty-eight hours following your microneedling session that you reframe from wearing or using any form of make-up.
How often should I have microneedling treatments?


The frequency of your microneedling treatments will depend both on the length of the needle used in the treatment and what your desired results are. However, the general recommendation when it comes to microneedling treatments is to have them in a series of three to five treatments every four to six weeks. This also includes a maintenance regime – typically made up of a variety of topical products – to help maintain your results.

For those looking for microneedling treatments in the New Bern, NJ area, we here at Aegean Medical are more than happy to help. Please visit our website to book your appointment or give us a call at (252) 424-5509 for new patients and (252) 617-7234 for returning or existing patients. We serve clients from New Bern NC, Hymans NC, River Bend NC, Brices Creek NC, Fairfield Harbour NC, and Neuse Forest NC.