P Shot Specialist in New Bern, NC
Sexual health is an important aspect of quality of life, and sexual function can decline with age. P-Shot is a natural remedy for male sexual dysfunction. It can improve sexual performance, improve sexual health, and improve quality of life. P-shots are an FDA-approved treatment for erectile dysfunction (ED). If you are experiencing erectile dysfunction and are looking for a more natural treatment, come to Aegean Medical for the P-Shot. We can help improve your sexual health. Contact us now to book an appointment! We are conveniently located at 2111 Neuse Blvd, Suite J, New Bern, NC 28560.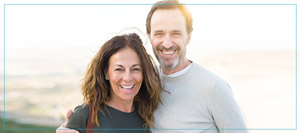 Table of Contents:
What is the P-shot?
Does the P-shot really work?
How many times can you get the P-shot?
Sexual health is an important aspect of quality of life, and with age, sexual function can start to decline. For men, this can be very frustrating, which is why there are a plethora of different treatments available to improve sexual health and performance. Many people do not want to rely on pills or medications and their inevitable side effects, and that demand has been met with the innovative and all-natural P-Shot.
What is the P-shot?


The P-Shot is a natural treatment for male sexual dysfunction. It can enhance sexual performance, improve sexual health, and contribute to a better quality of life. It is aptly named after the Greek god of fertility, Priapus. The procedure is drug-free, painless and noninvasive. The P-Shot has been used medically for over a decade, during which it has helped countless thousands of men improve their sexual health and performance.
Does the P-shot really work?


Yes, the P-Shot really works. The P-Shot is composed of PRP, or platelet-rich plasma, which is made using a sample of blood drawn from the patient. The sample of blood is then placed into a centrifuge machine which is then spun at incredibly high speeds. This centrifugation process isolates the different components of blood, separating the platelet-rich plasma from the platelet-poor plasma. After this process is complete, the sample of blood is divided into three layers:

• Red blood cells are forced to the bottom and makeup about 45% of the solution.
• Plasma with a low concentration of platelets, or platelet-poor plasma, is raised to the top and makes up roughly 55% of the blood sample.
• White blood cells and platelets form a thin layer between these two concentrations, and is also known as the 'buffy coat.' This comprises less than 1% of the total sample and is injected into the targeted area.

Clinical studies have shown that the effects of a P-Shot should last for at least one year. However, many patients have reported that the effects can last for much longer, with some benefitting for 18 months. Individuals who receive repeated treatments may find that the results last much longer. However, everyone is unique and therefore results vary from patient to patient.

Several factors influence the duration of the P-Shot benefits, including:

• The amount of damage present
• The age of the patient
• The patient's unique body chemistry
• How the patient responds to treatment, in particular, their platelet response

For a more accurate estimate of how long the P-Shot will last in your unique situation, contact the professionals at Aegean Medical today. Please remember that we can only provide an estimate and cannot guarantee results for any specific amount of time.
How many times can you get the P shot?


There is no official regulation stating how often one can safely receive the P-Shot, however, it is typically safe to receive another treatment after the initial effects have diminished. After this time, patients can receive a follow-up treatment to prolong or maintain the results provided by the P-Shot.

If you or someone you love is experiencing male sexual dysfunction, know that there is hope. At Aegean Medical, we offer the P-Shot, an all-natural treatment that improves male sexual performance, allowing men to get and maintain an erection easier. We are dedicated to providing the highest level of service at each visit, for every patient. Call us today to book an appointment. We look forward to serving you! We serve clients from New Bern NC, Hymans NC, River Bend NC, Brices Creek NC, Fairfield Harbour NC, and Neuse Forest.