Benefits of Botox Injections in New Bern NC
BOTOX® is a safe non-surgical treatment that has been FDA-approved for the treatment of dynamic wrinkles. Botox has many benefits, learn more by visiting Aegean Medical today. Contact us or request an appointment online for more information. We are conveniently located at 2111 Neuse Blvd Suite J, New Bern, NC 28560.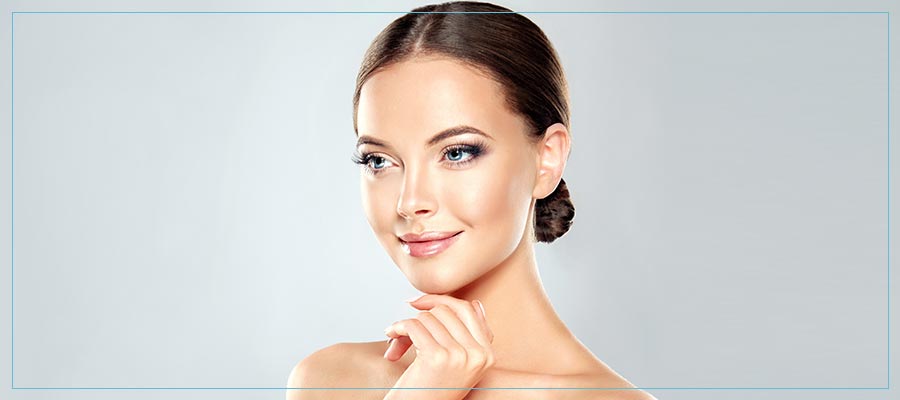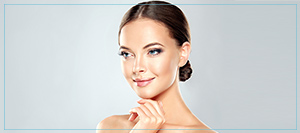 Table of Contents:
What is Botox?
What are the benefits of Botox?
How does Botox work?
Who is a good candidate for Botox?
What is Botox?


Botox injections are primarily used to reduce the appearance of wrinkles on the face. Additionally, they are used to treat neck spasms (cervical dystonia), excessive sweating (hyperhidrosis), an overactive bladder, and lazy eyes. Chronic migraines, according to health professionals, could also be prevented with Botox injections.
What are the benefits of Botox?


In addition to treating wrinkles, Botox can also be used to treat other signs of aging. There are two types of wrinkles: dynamic wrinkles and static wrinkles. In addition to skin damage caused by the sun or smoking, static wrinkles can also be caused by a lack of elasticity and collagen in the skin. In addition to treating static wrinkles, Botox is sometimes used in conjunction with other treatments to achieve stronger results as laughing, smiling, and squinting result in dynamic wrinkles over time.

Often, wrinkles around the eyes and on the forehead are caused by dynamic wrinkles such as crow's feet. In addition to temporarily paralyzing and relaxing muscles, botulinum toxin can be an effective treatment option for dynamic wrinkles. By smoothing wrinkles, Botox can create a more youthful appearance. Botox patients report not only aesthetic improvements but also an increase in self-esteem and confidence following the procedure.
How does Botox work?


By blocking certain chemical signals from nerves, Botox injections prevent muscles from contracting. These injections are most commonly used to temporarily relax the facial muscles that cause wrinkles around the eyes and forehead. Injections of Botox can also be used to treat conditions that affect the body's function.

Your doctor injects tiny amounts of botulinum toxin into your muscles or skin with a thin needle. Several factors determine how many injections are needed, including the area being treated.

Usually, Botox injections begin working within one to three days of treatment. There may be a three-month or longer duration of the effect, depending on the problem being treated. Follow-up injections will be needed to maintain the effect.
Who is a good candidate for Botox?


The use of Botox is approved for patients aged 18 and older. However, Botox may be premature for patients between the ages of 18 and mid-twenties since they may not have enough lines to cause concern before these. Preventative Botox treatments can be beneficial for patients in their 20s and 30s.

A preventative Botox treatment should begin at any age as long as the individual monitors their skin condition and pays attention to fine lines before they become wrinkles. A patient may consider Botox if wrinkles are occurring that are similar to those they have seen in relatives. The extent to which Botox can benefit a patient should be determined through consultation with a medical professional.

Injections of Botox are highly popular for treating facial wrinkles. In addition to feeling more rested and relaxed, patients report a more youthful appearance after the treatment. In addition to reducing and managing dynamic facial wrinkles, Botox can also be used to prevent fine lines from becoming wrinkles.

Generally, candidates for Botox should be at least 18 years old, in good physical health, and neither pregnant nor nursing. It is also important for patients to have realistic expectations about what can be achieved and what cannot. This procedure can be an excellent option for anyone looking to combat the signs of aging and achieve a more youthful appearance. Not only can Botox treatments improve appearance, but they can also boost the patient's self-confidence and mood.

For patients in New Bern NC, Botox injections are available at Aegean Medical. Call or book an appointment today to receive the life-changing restorative benefits of Botox treatment. You will look better and feel better in no time, and our team looks forward to meeting you and showing you all the benefits of Botox. Call us at Aegean Medical or visit us online to book an appointment. We serve patients from New Bern NC, Hymans NC, River Bend NC, Brices Creek NC, Fairfield Harbour NC, and Neuse Forest.