Morpheus Facial Treatment Specialist in New Bern NC
Morpheus is a modern skin-resurfacing technology. Ideal for improving the appearance of stretch marks, wrinkles, enlarged pores, and acne scars. It's a non-surgically treatment and produces transformative results. Trust the experienced specialist Dr. Angelo A. Tellis MD at Aegean Medical. Contact us or request an appointment online for more information. We are conveniently located at 2111 Neuse Blvd Suite J, New Bern, NC 28560.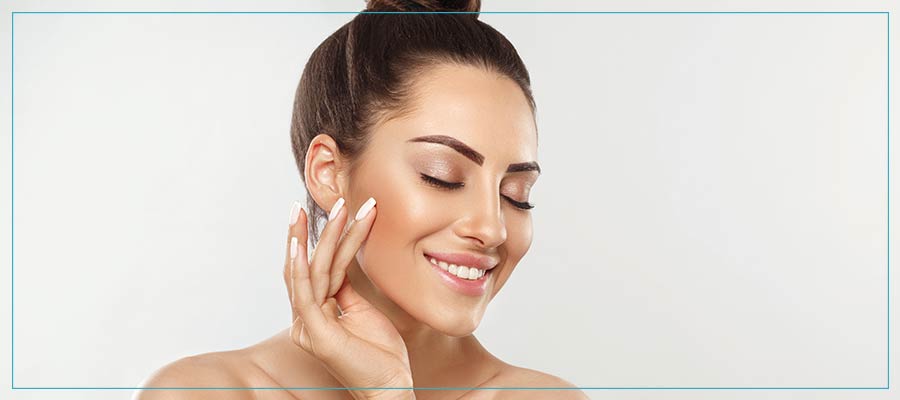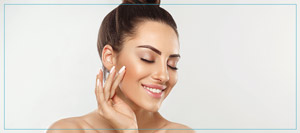 Table of Contents:
What does Morpheus do for your face?
What are the benefits of Morpheus's facial?
Can you see the results after 1 Morpheus8 treatment?
How long do Morpheus8 results last?
What does Morpheus do for your face?

The Morpheus8 treatment involves advanced needling that is non-surgical. Wrinkles, lines, and sagging appear when our skin loses elasticity with age. The Morpheus8 treatment stimulates collagen production on the face and body by using radiofrequency. As a result, Morpheus8 transforms your complexion and restores more youthful skin to your face at a deeper level than other needling treatments.

A variety of skincare problems can be addressed using Morpheus8's radio frequency technology, needling, and fractional treatments. Collagen production is stimulated by tiny needles that penetrate the skin and heat the tissue. The depth at which Morpheus8 needles penetrate the skin sets it apart from other needling treatments. There is no other treatment that can mold fat under the skin to achieve optimal results. A more detailed approach to sculpting the face will be possible by contouring and refining the subdermal layers.
What are the benefits of Morpheus's facial?

Besides treating nasolabial folds, jowls, wrinkles, lines, and loss of fat volume in the midface, Morpheus8 can also treat acne and acne scarring, and so many other cosmetic concerns on the face and body. The Morpheus8 procedure does not require anesthesia or incisions, so you can resume your regular schedule right away. The side effects are similar to the redness you might experience after spending a day at the beach.

Morpheus8 might be the right choice for you if you want to reduce the signs of aging without undergoing more invasive treatment. There are numerous healthy men and women who are suitable candidates for Morpheus8. You must have the consent of your parents if you are under 18 years old.

A product such as Morpheus8 could be beneficial to those looking to minimize sun damage, smooth out wrinkles, and improve uneven textures. To achieve optimal skin tightening with other contouring procedures, liposuction and body/face/necktite are often performed together.
Can you see the results after 1 Morpheus8 treatment?

You will feel a sense of freshness, revitalization, and enhancement after being treated with Morpheus8. Several weeks after the procedure, new collagen layers will plump and volumize depleted skin contours, firming your complexion so that it appears more youthful and smooth. You will see an improvement in the overall tone and texture of your skin, along with a subtle lift and decreased laxity. If you want to experience full, comprehensive benefits from Morpheus8, you should undergo a series of treatments.

You should consider Morpheus8 if you're looking for a quick way to enhance your skin. Using this minimally invasive cosmetic treatment, you can see results in a short period of time. Depending on your body, you may benefit from this treatment more or less quickly than others. Nevertheless, you should see positive changes in your skin within a few days of receiving your first treatment. After your initial appointment, you should continue to see improvements in your appearance.
How long do Morpheus8 results last?

In addition to tightening the skin, Morpheus8 treats fine lines, wrinkles, and skin laxity associated with aging. In approximately one year, you can expect to see some noticeable results from this treatment. The most effective way to achieve long-lasting results and stay one step ahead of aging is to use maintenance treatments.

It may take a few weeks for the most noticeable results to appear since this treatment relies on the body to produce collagen and elastin. In most cases, patients notice an immediate improvement in their skin after treatment. In the weeks following your treatment, you will notice that your results continue to improve. You can achieve incredible and long-lasting results as long as you stick to your recommended treatment plan. By creating microchannels on your skin's surface, this treatment will increase the absorption of your topical products. It is possible to enhance and build on your treatment results by using the right products post-treatment.

Morpheus8 is available at Aegean Medical. We serve patients from New Bern NC, Hymans NC, River Bend NC, Brices Creek NC, Fairfield Harbour NC, and Neuse Forest.